Insurance Manager
INZMO
Administration
Berlin, Germany
Posted on Saturday, November 18, 2023
Insurance Manager

Are you a motivated insurance professional passionate about changing the evergreen insurance industry? Do you thrive in a fast-paced environment and enjoy taking responsibility for insurance-related topics? If so, we have an exciting opportunity for you!

We are a rapidly growing insurtech company based in Germany, and we are seeking an Insurance Manager to support our Head of Underwriting. The perfect candidate is someone who is able to take responsibility and is an excellent individual contributor inside a small team. Join us in our mission to unlock a world of possibilities and redefine the future of insurance.

The role is based in the center of Berlin, Germany, but we support remote working. Fluency in German and good English language skill is a must, as the role involves extensive communication with German-speaking insurance as well as our international team.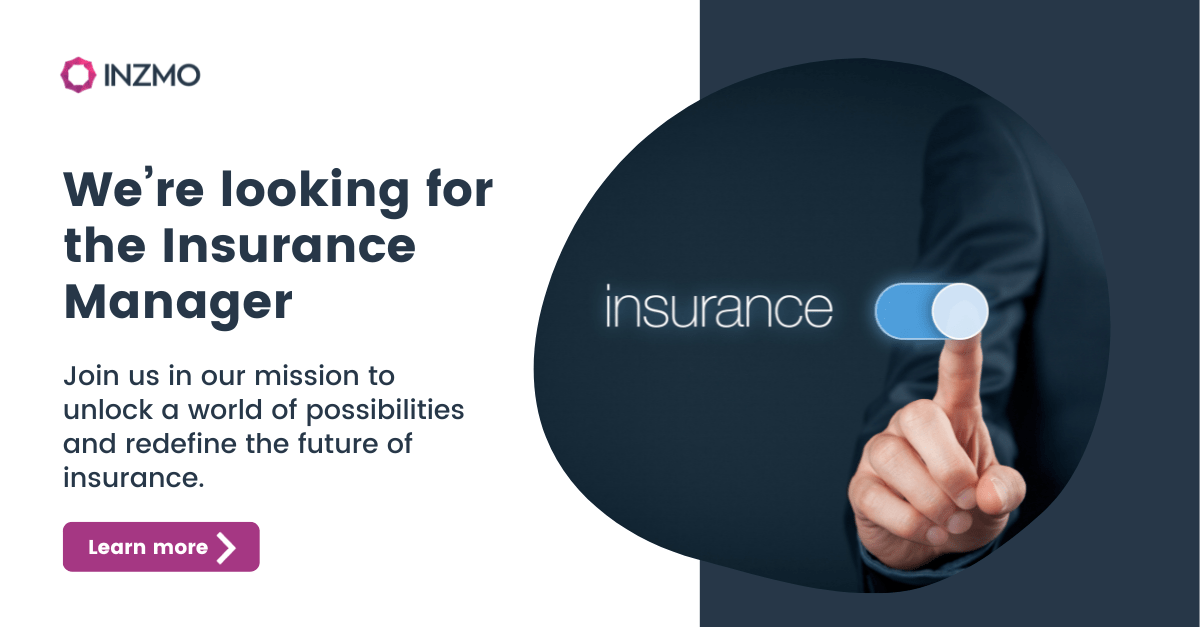 Duties and Responsibilities


Contract management of the existing insurance portfolio
Independent preparation of analyses and reports for the Head of Underwriting
Communication with insurance companies, insurance brokers, and internal departments
Carrying out a series of insurance-related training for our internal department
Collaboration in the conception and further development of the insurance department
Analysis and research of market trends in the insurance business


What makes you stand out


Completed education in the field of insurance or comparable qualification
3+ years of professional experience in the insurance business and claims management
You have a flair for numbers and know how to present complex topics in an understandable way
Structured approach to work and good communication skills in German and English
High level of teamwork, motivation, and commitment
Sure handling of the MS Office package


Which perks are being offered


Opportunity to join a fast-growing insurtech company at an exciting stage of expansion
Hybrid/fully-remote working model
Competitive salary with an attractive commission structure
Virtual Share Option Plan in the company
Ongoing training and professional development opportunities
Collaborative, supportive, and international work environment


What's INZMO?


INZMO is a leading InsurTech company in the EU, and our innovative solutions are revolutionizing financial services for tenants and property owners, empowering them with greater liquidity and unparalleled flexibility. Our "why" is driven by a desire to help people alleviate struggles related to these specific issues, which could significantly impact their overall financial well-being. That's why INZMO's mission is to help people solve financial challenges related to the costs of having a home and all home-related affairs.

Our mission is to provide instant financial and insurance solutions that eliminate excessive costs, cushion risks, and make living more affordable.
Join us in our mission to unlock a world of possibilities and redefine the future of renting for everyone involved.

Our hiring process is hassle-free


You will have MAX three rounds, and the whole journey will take 1.5 - 2 weeks.

Intro interview – 30 min. This is an introduction interview to get to know each-other and to give you and overview of the company and the job opportunity. If at the end of this interview you find the opportunity appealing, we would kindly ask you to do a 10-15 min Belbin team roles test. As a result of the test, we will both receive a report explaining in which roles you'd be performing the strongest when contributing to the role and teamwork. It is not a personality test, but analyzes your behavioral preferences at work.
Belbin coaching session – 30 min. Gallup has found that when people can play to their strengths at job they will be six times more engaged. This is our "gift" to you for taking the time to apply and be interviewed with us and if for any reason you decide not to join INZMO, feel free to use the results of the report with your other job applications.
Final interview with the hiring manager, founder, and some team members – 1,5 h. This meeting will have more people involved. Here we can take a deep dive into the way we work. Ask a lot of questions and share your "war story".
Core values of the INZMO team


At INZMO, we firmly follow our core values:
1. We create services with immediate access and impact.
2. We help build trustful relations between people.
3. We help make rental housing more affordable.

At INZMO, the world is your oyster, enabling you to fulfill your dreams and ambitions.
Become INZMO's Insurance Manager!
Apply now!

About INZMO
INZMO is one of the fastest growing insurtech startups in Europe helping people to protect their rental homes and belongings. The company is also the No. 1 providing zero-deposit solutions for EU renters.
We're on a mission to be the worlds most customer-centric insurance company with a simple mission to remove all "ugly" in insurance.
We believe the core innovation lies in understanding customer needs, struggles and their values. We design our services around this purpose - this is what makes us authentic. We put the customer first. Always. We think big, take risks, innovate constantly, hire the best and put high efforts to earn customers trust.
We are the forth-runner in insurance innovation and set the new standard. With more than 70,000 customers and over 400% growth in 2022, INZMO has acquired the recognition and investments from several insurers in Europe. In 2017, the company was recognised as the best fin-tech company in the StartUp Europe Awards by European Commission and in 2019 awarded as the Insurance Shaper of the Year.