Talent Manager (all genders)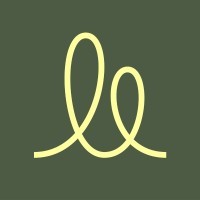 Nelly
People & HR
Berlin, Germany
Posted on Friday, July 14, 2023
About Nelly
Nelly is a cutting-edge healthcare payments company, revolutionizing medical practice workflows with its patient check-in and check-out software. Our dynamic team of industry experts has a passion for tech- and data-driven innovation and is dedicated to providing efficient solutions.
We are well-financed with 20m in venture capital from world-class investors such as Lakestar, GFC, BTOV, and Motive Partners.
Join us at our stunning office with a river view near Berlin's iconic museum island and contribute to shaping the future of healthcare payments.
Your mission
As our next Talent Manager, you will be responsible for hiring, training and retaining the very best candidates for Nelly. As the first point of contact for prospective candidates, you will build on our Talent Brand online as well as candidate experience. You'll guide candidates through a robust interview process end to end. You will also take a lead with onboarding and ensure ongoing employee satisfaction through various cultural initiatives.
What you'll get to do
From day one on, you'll contribute towards building a strong culture and put in place plans to ensure robust onboarding processes and a continuous culture or performance and feedback.
Within the first 3 months you will take charge of managing the full recruitment lifecycle - from writing job descriptions, advertising, sourcing through to managing the interview process.
Following your success in running hiring processes, you'll bring knowledge of skills trends in the candidate market and align talent acquisition and resourcing to our business priorities, helping to build up our talent pool and talent market mapping.
As you develop in your role within the first year, you will build relationships with key stakeholders in the organisation and act as our internal trusted advisor on all matters talent attraction, pipelining and nurturing as well as running interview training or employer branding initiatives.
Your strengths and background
Minimum 2-3 years of experience in recruiting, people or HR roles within a rapidly scaling startup.
Ability to work autonomously and drive for results following an OKR system, with experience in setting talent & people metrics.
A passion for structure and process, with a track record of building hiring processes and implementing a modern talent and people toolkit.
You're known for your ability to build relationships and influence others.
You're hands on, proactive and able to adapt to changes easily.
You have excellent communication skills - fluency is essential in English and optional in German.
This role is onsite and based in Berlin.
Why us?
You'll have best in class working equipment, with a choice of comfortable home office setup too.
We care about your trajectory: we offer an annual budget for further learning and development.
We offer 30 days of paid vacation.
Flexible working hours including work from home options, and workations.
A monthly allowance for public transportation or an option to rent a bike.
A monthly sports membership facilitated by USC.
What you can expect from your interview process
Step 1 - Interview with Tobias, Co-Founder and Chief Operating Officer
Step 2 - Interview with Lukas, Co-Founder and Chief Product Officer
Step 3 - Interview with Niklas, Co-Founder and Chief Executive Officer
Step 4 (optional) - Interview with the team of our lead investor Lakestar

Collaboration and transparency being important corner stones of how we work, all candidates go through reference checks at final offer stage. We invite you to do your own due diligence on us too!
Nelly is committed to promoting a culture of diversity, equality, and inclusion. All employment decisions are
made on the basis of qualification, experience, and business need.