Onboarding and Customer Support Specialist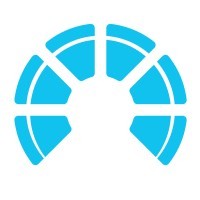 Chattermill
Customer Service
Remote
Posted on Friday, November 17, 2023
Onboarding and Customer Support Specialist
🌍 UK (Remote or Hybrid)
💰 £35,000 - £45,000 per annum DOE + bonus + stock options
Our Perks
❤️ Monthly Health & Wellness budget, increasing with length of service
📚 Annual Learning and Development budget
🤸🏽‍♂️ Flexible working in a choice first environment - we trust the way you want to work
🏢 WFH Equipment (let us know what you need and we'll get it for you!)
🌴 25 Holiday Days + your local bank holidays, plus an extra day for every year of service
🎂 Your birthday off
🤒 Paid sick leave
🍼 Enhanced Family Leave
⚕️ Optional healthcare plan
📈 The ability to share in the company's success through options
🍿 Perks including discounts on cinema tickets, utilities and more
🎉 Annual Chattermill summits plus regular socials throughout the year
🌆 If you're in London, a dog friendly office with great classes, events, and a rooftop terrace
🦸‍♀️ The Role
At Chattermill, we build a platform that helps customer-centric brands like Uber, Amazon, Wise, JustEat, Booking, HelloFresh etc. to continuously delight their customers by staying ahead of millions of feedback data they are getting across a number of channels - from surveys, reviews, social media, support conversations, etc.
We are leveraging the latest NLP and LLMs tech to make sense of what their customers are saying - and combine it with analytics and visualisation to deliver proactive, context-rich insights on what to do.
We are looking for a talented and enthusiastic Onboarding and Customer Support Specialist to join our team, dedicated to delivering a seamless onboarding experience for customers, ensuring their satisfaction and ongoing support. As a member of our Customer Success team, you'll collaborate closely with revenue teams and technical departments. This role offers an excellent chance to broaden your knowledge and expertise across the entire customer journey.
👉 What you'll do as an Onboarding and Customer Support Specialist:
Develop and maintain positive relationships with clients while championing Chattermill's passion for customer care
Maintain an excellent CSAT score while aiming to resolve issues in a timely manner
Respond to inbound inquiries and troubleshoot technical issues raised through Intercom and via screen share
Identify themes or recurrences in customer issues and escalate upward while making suggestions to proactively improve the platform
Take initiative to create systems, processes, and engaging content to give clients the autonomy to resolve issues and reduce reactive activity within the team - build on current customer success programmes & automation
Monitor key engagement metrics
Work as part of our fantastic Customer Success Team to ensure our clients get the most out of the Chattermill platform
Own the customer relationship during the onboarding process ensuring all customers are onboarded in a seamless, timely manner with high satisfaction
Manage the onboarding process; adopting an agile approach in addition to delivering consistent improvements and feedback.
Become an expert in Chattermill's technology and the possibilities it opens up for our clients
Develop and maintain strong relationships with clients and users from an operational to executive level
Teach users how to use the Chattermill platform to an advanced level, providing training and support to ensure they maximise the platform's capabilities
🧰 What you'll need:
Experience working with a technical product offering such as AI or analytics
Experience working with a varied base of enterprise clients and large organisations
An understanding of and passion for the Customer Experience space, as well as for the value of customer insights and how businesses use them to inform strategy
Excellent interpersonal skills and the ability to rapidly build rapport with others
Strong communication skills, both verbal and written
You're confident when speaking with senior stakeholders and thrive in client-facing situations
You're tech-savvy and are comfortable navigating around platforms
You're commercially minded and ambitious
You're self-sufficient, resilient, and comfortable working autonomously
➕ It'd be a bonus if you have experience with:
Working in onboarding or implementation based role
✨ Chattermill - Who we are:
Co-founded by Mikhail Dubov and Dmitry Isupov in 2015 while at Entrepreneur First, Chattermill was born out of their frustration that it took weeks, sometimes months, for customer research to yield any quality insights. Often, these would be out of date by the time they reached decision-makers. And it was also financially out of reach for most companies.
When they started what eventually became Chattermill, they had a hunch that they could use the newly available tech of deep learning to help companies find insights amidst messy data. Their vision was to take what agencies and cutting-edge brands were doing by hand and automate it.
Today, our Customer Experience Intelligence platform is used by the world's best-loved customer-centric companies including Uber, Amazon, Wise, JustEat, Booking, HelloFresh of whom can now see, and act on their customer reality.
Our mission is to rid the world of bad experiences by making it easy for any brand to identify and prioritize the key issues their customers are facing.
🔎 Our Hiring Process
Let's introduce ourselves – you'll have an introductory call with our Talent team - we'd love to learn more about you, your ambitions, and what you're looking for in your next step.
Get to know your would-be team – you'll have a call with your would-be manager, Junior Hewitt (VP of Customer Success), and another member of the team, where they'll answer any of your role specific questions and you can show off your experience
Show us what you're made of - We'll provide you with a short task to complete to further showcase your skill set
How our values and your career goals align – you'll have a call with our cofounder to learn more about life at Chattermill and ensure we're the right place for your next stage of growth
💖 Our Values
🧞‍♂️ We are obsessed with experience – We take our mission to rid the world of bad customer experience seriously, and we practice what we preach.
🪂 We believe in the power of of trust – Whether it's with each other, our customers, partners, or other stakeholders we always communicate with openness and trust.
🔑 We act as responsible owners – Whether it's about the company, a team, a project, or a task, having the freedom to make decisions in our area of responsibility is a crucial driver for us.
🌱 We share a passion for growth & progress – On every level, we're motivated by taking on new challenges – even if they seem out of reach. We recognise that we are learning machines and we always seek to action feedback and improve collectively.
🌕 We set our ambitions high but stay humble – We've come together to build a product and a category that's never been seen before. While we're an ambitious bunch with lofty goals, we don't approach this goal recklessly.
👥 We believe the right team is the key to success – At Chattermill we've learned that all our important achievements have been the result of the right people collaborating together – that's why we need you to apply today!
🌈 Diversity & Inclusion
We want to enable exceptional experiences for everyone, and to achieve this we need everyone's voice in our team. We are on a mission to bring more diversity into the business in 2023 and to give everyone (from all backgrounds and abilities) a chance to join us, even if they may not fit all of the requirements set out in this job spec.
We realise that some may be hesitant to apply for a role when they don't meet 100% of the listed requirements – we believe in potential and will happily consider all applications based on the skills and experience you have, we'd love to be part of your growth and we encourage you to apply!
We believe in removing unconscious biases from our recruitment process wherever possible. As part of this effort, we ask that you do not include your photograph or personal details with your application.