Accountant (f/m/d)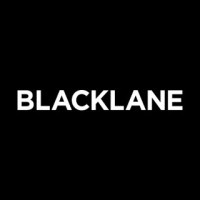 Blacklane
Accounting & Finance
Berlin, Germany
Posted on Saturday, November 18, 2023
The Accountant supports accounting processes and reporting for an IPO, ensuring compliance with local and international GAAP, and the accuracy of financial reports. They are also responsible for the timely recording and verification of entries, payroll management, efficiency improvement, audit support, treasury management, VAT declarations, and assistance with cross-functional projects
YOUR RESPONSIBILITIES:
Support Accounting processes and reporting in preparation for an IPO.
Ensure monthly reports and annual financial statements of Blacklane companies comply with local and international GAAP.
Ensure accurate and timely financial reporting ( completeness and accuracy of financial data, entries, and transactions)
Complete payments and control expenses by receiving, processing, verifying, and reconciling invoices.
Handle accounts Receivable and Payables activities
Carry out effectively the processes to record, validate, and report accounting figures within one's specific area of responsibility.
Support preparation of VAT declarations in conjunction with external tax advisers to ensure compliance.
Provide support for payroll accounting if needed.
Assist in establishing and enforcing proper accounting methods, policies, and principles.
Take the initiative to independently accomplish tasks, proactively seeking opportunities for improvement
Drive efficiency through digitizing and simplifying operations and processes.
Support annual audits with the external auditor to ensure audit readiness and compliance.
Participate in ad-hoc projects across other departments.
ABOUT YOU:
A bachelor's degree in Accounting or Finance
Has several years of professional experience in the field of Accounting, ideally with a Tech and/or fast growing company
Sound knowledge of German (HGB), in addition an understanding of international Accounting (IFRS) is preferable
Has good organizational skills with the ability to manage priorities and co-operate with the team to execute in a fast-paced environment
Good interpersonal and communication skills with the ability to work collaboratively in a team environment
Good adaptation to swiftly and effectively adapt to new tools, technologies, or systems as they are introduced in the workplace.
Ability to understand task prioritization, considering dependencies, and adjusting plans when priorities change
Result-oriented, comfortable working in a collaborative environment
Good knowledge of Accounting systems (examples: Datev, Quickbooks, Xero, Adaptive or comparable)
Self-motivated to continuously tackle challenges and improve our business
Excellent MS Office skills (with a focus on Excel)
Fluent English and B1/B2 German Level
MORE THAN A JOB:
Blacklane is a scale-up started in 2011, founded by Jens Wohltorf and Frank Steuer who wanted to create the first global chauffeur service. We started by filling chauffeurs' 'empty leg' journeys and have grown with our partners to over €100 million in annual revenue (pre-pandemic). Backed by Daimler and other investors in Germany, Japan, Switzerland, and the UAE, we're now a trusted brand within corporate travel.
We believe in ethical business practices and have a strong company culture. Responding to the pandemic, we've successfully managed the crises and retained our talented crew!
Continuous Learning: We believe that open and actionable feedback is the essential component of continuous development. Set your personal development plan and take an active role in our internal learning communities to progress your career.
Flexible Working: Even the most ambitious Blacklaner needs some time to unwind. Find out what works for you and your team with flexible working hours and home office days (working from home is the new normal).
Become Part of the Crew: Get to know your fellow Blacklaners through our regular team socials. Our success comes from a collaboration of more than 350 people from 70 nations and we are looking for more exceptional people to join us!
Employee Stock Options Plan: We want all Blacklaners to benefit from the company's success, so every employee gets virtual stock options.
Fair Remuneration: We've banded salary levels and matched them to the local costs of living, meaning you're always paid fairly and you know that the rest of the crew is too.
Sustainability: We care for both people and the planet, having launched the mobility's industry first global carbon offset scheme in 2017. Blacklane has pledged to deliver 75% of its journeys in electric vehicles by 2025.
Equal Opportunity: We are committed to inclusion and diversity. A company is only as strong as its crew, so we developed a work environment that is inclusive, inspiring and open. All qualified applicants receive consideration for employment without regard to race, color, ancestry, religion, sex, national origin, sexual orientation, age, citizenship, marital status, disability, gender identity or Veteran status.
Upgrade your career with Blacklane