Operational Excellence Intern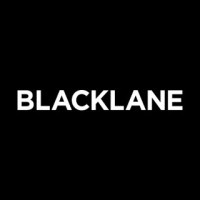 Blacklane
Berlin, Germany · London, UK
Posted on Saturday, November 11, 2023
The Operational Excellence Intern's scope is to build and implement solutions to tackle company wide challenges and opportunities, often using innovative solutions with new approaches.
The role reports to the Senior Operational Excellence Manager.
YOUR CHALLENGE:
Process Improvement
Look for opportunities to automate, streamline and increase efficiency of processes and then roll them out at scale across the business.
Create structures and programmes that will last long term, with clear handover and integration plans to necessary stakeholders.
Leverage testing of new solutions to adapt innovative results by pushing past existing processes that may have challenges or excessive manual efforts included. (These tests and implementations can lead to further improvements with efficiency at the core.)
Knowledge Sharing
Create and foster a network of knowledge sharing and adoption of best practices.
Connecting areas of automation between related teams or individuals to ensure the process knowledge is clearly communicated cross functionally.
Stakeholder management
Develop and own relationships with internal stakeholders and external partners.
Working cross functionally and scaling the impact of your actions with a global footprint.
Gain stakeholder buy in for key actions, while also holding them accountable on deliverables.
Project management
Help manage cross departmental, company wide projects to success and on time that will assist with driving company OKRs.
Data Analysis & Reporting
Be a champion of data driven decisions and creating actionable insight that drives business value.
Innovation on data reporting to provide more efficient tracking of results and new areas that may not have been included in past reporting capabilities.
ABOUT YOU:
Degree or currently pursuing a degree in a related business area (Data Analytics, Computer Science, Information Systems).
Students with matching experience or interest who have relevant data tools certifications will also be considered
Passion for problem solving with creative solutions.
An eye for operational efficiency.
Strong analytical skills.
SQL Knowledge.
Experience with data visualization tools (Tableau).
Python programming knowledge (Web automation, selenium).
Experience owning KPIs, goals or roadmap initiatives.
Bonus: Experience in developing or working with APIs and OCR capabilities
Blacklane is a scale-up started in 2011, founded by Jens Wohltorf and Frank Steuer who wanted to create the first global chauffeur service. We started by filling chauffeurs' 'empty leg' journeys and have grown with our partners to over €100 million in annual revenue (pre-pandemic). Backed by Daimler and other investors in Germany, Japan, Switzerland, and the UAE, we're now a trusted brand within corporate travel.
We believe in ethical business practices and have a strong company culture.
Continuous Learning: We believe that open and actionable feedback is the essential component of continuous development. Set your personal development plan and take an active role in our internal learning communities to progress your career.
Flexible Working: Even the most ambitious Blacklaner needs some time to unwind. Find out what works for you and your team with flexible working hours and home office days.
Become Part of the Crew: Get to know your fellow Blacklaners through our regular team socials. Our success comes from a collaboration of more than 350 people from 70 nations and we are looking for more exceptional people to join us!
Employee Stock Options Plan: We want all Blacklaners to benefit from the company's success, so every employee gets virtual stock options.
Fair Remuneration: We've banded salary levels and matched them to the local costs of living, meaning you're always paid fairly and you know that the rest of the crew is too.
Sustainability: We care for both people and the planet, having launched the mobility's industry-first global carbon offset scheme in 2017. Blacklane has pledged to deliver 15% of its journeys in electric vehicles by 2023.
Equal Opportunity: We are committed to inclusion and diversity. A company is only as strong as its crew, so we developed a work environment that is inclusive, inspiring and open. All qualified applicants receive consideration for employment without regard to race, color, ancestry, religion, sex, national origin, sexual orientation, age, citizenship, marital status, disability, gender identity or Veteran status.

Blacklane Cares day: Every crew member receives 8 hours of paid leave per year to participate in volunteering initiatives of their choice or lead employee-driven community outreach projects. Utilize your time to lend hands to a cause that drives your passion.
Upgrade your career with Blacklane