Director of Engineering (f/m/d)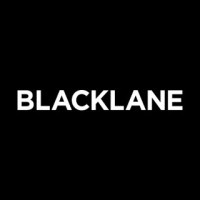 Blacklane
Administration
Barcelona, Spain · Berlin, Germany
Posted on Friday, October 27, 2023
The Director of Engineering will define, own, communicate, and lead the implementation of all aspects of Blacklane technical platform during a period of transformation. The deliverables include creating a technical strategy to allow Blacklane to expand globally at scale, technical plans to build out capabilities, as well as growing and leading several teams that at one point, could be distributed around the globe.
Success in this role requires high technical proficiency, world class communication skills, excellent people leadership, and a natural curiosity.
YOUR CHALLENGE:
Diagnose. We expect that you will come with your learning cap on. Blacklane encourages curiosity and continuous learning. We need you to observe, and absorb. We need you to talk to people, and assess the team. You will identify strengths, and gaps. You should use this time to build high quality relationships with your architects, the heads of engineering, and the product managers.
Envision. We need you to innovate. We need you to help us transform our technical architecture, We need you to shape the future of our company. To do this, you will need to articulate a technical vision and a strategy, and collaborate with key stakeholders to transform this vision into a reality. You are a great communicator, who knows how to galvanise your team, and energize the entire company.
Empower. You should be passionate about developing your team, and you should be excited about unleashing their full potential. We need you to level up your team, coach them, provide mentorship, and deliver critical feedback. You will drive engineering quality and excellence and you will raise the bar across the team. You will need to have difficult conversations, and clear obstacles to help your team move forward. You will identify the gaps in the engineering team, and hire high-caliber engineers to help you achieve your vision.
Enable. We need you to build capabilities. More than delivering features, we need the engineering team to enable the company, by increasing the flexibility, agility and productivity of our workforce.
ABOUT YOU:
You are a technical expert. You might be a rusty coder, but at one point in your career you were a very good software engineer. You are up to date on current technologies and have worked previously on the transformation from a monolith architecture to an event-driven microservices architecture. You are currently involved in highly technical discussions and architecture decisions. You will be the person that the teams look up to, both technically and for strategic direction.
You are a growth expert. You have helped products scale to millions of users. You care deeply about designing systems that scale.
You are a hands-on leader. You have managed senior leaders and engineers for a number of years. You have built and led teams across multiple regions and timezones. You have your own approach for levelling up your team, removing obstacles, mentoring, and getting them to open up about their challenges.
You are a business leader. You understand that the engineering team is instrumental in delivering business results, you are able to articulate clearly how the team contributes to the success of the company, and how the architecture of the system enables the business to grow.
You are humble. You view product development as a team effort, and you foster this environment within your teams. No job is too small - for you or for anyone on the team. You lead by example by rolling up your sleeves and contributing tactically if that's what your team needs.
Blacklane is a scale-up started in 2011, founded by Jens Wohltorf and Frank Steuer who wanted to create the first global chauffeur service. We started by filling chauffeurs' 'empty leg' journeys and have grown with our partners to over €100 million in annual revenue (pre-pandemic). Backed by Daimler and other investors in Germany, Japan, Switzerland, and the UAE, we're now a trusted brand within corporate travel.
We believe in ethical business practices and have a strong company culture.
Continuous Learning: We believe that open and actionable feedback is the essential component of continuous development. Set your personal development plan and take an active role in our internal learning communities to progress your career.
Flexible Working: Even the most ambitious Blacklaner needs some time to unwind. Find out what works for you and your team with flexible working hours and home office days (working from home is the new normal).
Become Part of the Crew: Get to know your fellow Blacklaners through our regular team socials. Our success comes from a collaboration of more than 350 people from 70 nations and we are looking for more exceptional people to join us!
Employee Stock Options Plan: We want all Blacklaners to benefit from the company's success, so every employee gets virtual stock options.
Fair Remuneration: We've banded salary levels and matched them to the local costs of living, meaning you're always paid fairly and you know that the rest of the crew is too.
Sustainability: We care for both people and the planet, having launched the mobility's industry-first global carbon offset scheme in 2017. Blacklane has pledged to deliver 15% of its journeys in electric vehicles by 2023.
Equal Opportunity: We are committed to inclusion and diversity. A company is only as strong as its crew, so we developed a work environment that is inclusive, inspiring and open. All qualified applicants receive consideration for employment without regard to race, color, ancestry, religion, sex, national origin, sexual orientation, age, citizenship, marital status, disability, gender identity or Veteran status.

Blacklane Cares day: Every crew member receives 8 hours of paid leave per year to participate in volunteering initiatives of their choice or lead employee-driven community outreach projects. Utilize your time to lend hands to a cause that drives your passion.
Upgrade your career with Blacklane