Senior Customer Care Agent (f/m/d)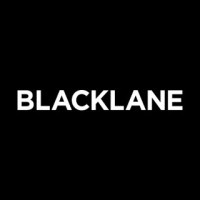 Blacklane
Customer Service
Berlin, Germany
Posted on Tuesday, October 24, 2023
As a Senior Operations Specialist, you will be responsible for efficiently managing emergencies, escalations, and regular complaints. Your expertise in handling complex situations and collaborating with various stakeholders will be essential in ensuring the smooth operation of our customer care processes. The role would require weekend and evening work.
YOUR RESPONSIBILITIES:
End-to-End Handling of Emergencies: handle emergencies and their resulting escalations, ensuring prompt and effective resolution while maintaining professionalism and duty of care at all times.
Reimbursement Handling: manage reimbursements, ensuring accurate and timely claims processing while addressing any resulting customer inquiries.
Expert Handling of Major Escalations: be the go-to specialist for major escalations, providing expert guidance to resolve complex issues, restore customer confidence and implement corrective actions and prevent similar escalations.
First Triage Point and Main Contact for Stakeholders in Other Departments: establish and maintain effective communication channels with stakeholders from other departments, ensuring alignment and collaboration for seamless customer care operations.
Coordination During Tech Outages: take ownership during tech issues and system downtime, liaising with tech teams on slack, leading comms with the wider team and organizing alternatives if the system is offline.
Overflow Handling of Regular Complaints: assist in managing regular customer complaints during peak periods, ensuring timely and satisfactory resolutions.
Overflow Support for Quality Snapshots: as operational experts, you will be up to date and role models on all process, procedure and quality guidelines. This puts you in the perfect position to assess the quality of our outsourced teams.
Support the Team: support the concierge team in real-time by answering questions, advising on complex issues and coaching as necessary.
Assist Onboarding: provide feedback to, support and coach new agents who have recently completed their induction training.
Overflow Support for Standard Customer Queries: assist in handling standard customer queries during busy periods, ensuring customers receive accurate information and assistance.
Project Contributions: engaging in project-related tasks and other duties as required, such as overseeing public reviews and managing social media initiatives.
ABOUT YOU:
You should have a minimum of 1 year of experience as a Senior in customer care, with a proven track record of handling emergencies, escalations, and complex issues.
Strong skills in collaborating with stakeholders from various departments to ensure effective communication, alignment, and collaboration in customer care operations.
A willingness to work on weekends and evenings when required, with the latest shift extending until 9 pm, demonstrating your commitment to ensuring the smooth operation of our customer care processes.
Blacklane is a scale-up started in 2011, founded by Jens Wohltorf and Frank Steuer who wanted to create the first global chauffeur service. We started by filling chauffeurs' 'empty leg' journeys and have grown with our partners to over €100 million in annual revenue (pre-pandemic). Backed by Daimler and other investors in Germany, Japan, Switzerland, and the UAE, we're now a trusted brand within corporate travel.
We believe in ethical business practices and have a strong company culture.
Continuous Learning: We believe that open and actionable feedback is the essential component of continuous development. Set your personal development plan and take an active role in our internal learning communities to progress your career.
Become Part of the Crew: Get to know your fellow Blacklaners through our regular team socials. Our success comes from a collaboration of more than 350 people from 70 nations and we are looking for more exceptional people to join us!
Employee Stock Options Plan: We want all Blacklaners to benefit from the company's success, so every employee gets virtual stock options.
Fair Remuneration: We've banded salary levels and matched them to the local costs of living, meaning you're always paid fairly and you know that the rest of the crew is too.
Sustainability: We care for both people and the planet, having launched the mobility's industry-first global carbon offset scheme in 2017. Blacklane has pledged to deliver 15% of its journeys in electric vehicles by 2023.
Equal Opportunity: We are committed to inclusion and diversity. A company is only as strong as its crew, so we developed a work environment that is inclusive, inspiring and open. All qualified applicants receive consideration for employment without regard to race, color, ancestry, religion, sex, national origin, sexual orientation, age, citizenship, marital status, disability, gender identity or Veteran status.

Blacklane Cares day: Every crew member receives 8 hours of paid leave per year to participate in volunteering initiatives of their choice or lead employee-driven community outreach projects. Utilize your time to lend hands to a cause that drives your passion.
Upgrade your career with Blacklane