Senior Partner Onboarding Manager (Supply)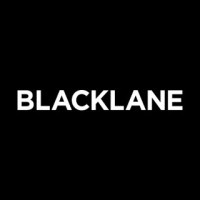 Blacklane
Berlin, Germany
Posted on Wednesday, September 27, 2023
Blacklane is seeking an exceptional Senior Supply Acquisition Manager to lead the onboarding and vetting of luxury ground transportation providers and their vehicles worldwide. You will also work closely with area managers to set priorities, coordinate interdepartmental projects, and steer the growth plans of Blacklane's supply base. If this is just the challenge for you, then we are excited to connect!
YOUR CHALLENGE:
Lead and manage the chauffeur onboarding team, overseeing all strategic and operational activities, including performance management, coaching, and development opportunities to ensure alignment with the team's goals.
Develop and execute strategic decisions related to the onboarding of our chauffeur service providers, chauffeurs, and vehicles, utilizing cutting-edge technology and data advancements to streamline the onboarding process.
Build and implement solutions to enable global growth and steer growth plans, including acquisition, prospecting, onboarding, and compliance, while providing expert guidance and support to the team.
Collaborate closely with area managers to support the launch of new markets and prioritize onboarding activities, as well as liaising with other departments to steer interdepartmental projects.
Coordinate prospecting strategies and leverage data sources, such as business directories and web searches, to generate new business leads and identify growth opportunities.
Analyze data on conversions, turnover time, and other metrics to improve the onboarding and funnel management process, while providing regular insights on relevant KPIs to departmental leadership and the team.
Maintain all activities in the CRM tools, analyzing and providing meaningful insights to drive improvements in onboarding processes. You administer our salesforce processes and utilize the tool based on the team's needs.
Provide guidance and training to junior team members and support colleagues on supply development and onboarding strategies.
Oversee local document requirements for our suppliers and ensure alignment with legal requirements before and after onboarding.
Foster and maintain strong relationships with suppliers to ensure ongoing compliance and successful partnerships.
ABOUT YOU:
Exceptional organizational abilities and attention to detail
Strong analytical skills with experience in crunching numbers and using databases via SQL or data visualization in tools like Tableau.
Proficiency in administering and utilizing CRM tools. Salesforce administration is a plus.
Proven success in implementing new technological solutions.
Relevant experience in ground transportation operations and/or account acquisition.
Excellent communication and negotiation skills with a track record of successfully pitching for new partnerships and generating leads.
Ability to work effectively in a fast-paced, international team environment
Strong moral compass with a focus on maintaining industry standards and compliance.
Strategic thinking: The ability to think strategically and make well-informed decisions to achieve the company's goals and objectives.
Adaptability: The ability to adapt to changing situations and environments, while still being able to maintain focus and deliver results.
Creativity: The ability to think creatively and develop innovative solutions to complex problems or challenges. This includes being able to identify new opportunities for growth and revenue generation.
Blacklane is a scale-up started in 2011, founded by Jens Wohltorf and Frank Steuer who wanted to create the first global chauffeur service. We started by filling chauffeurs' 'empty leg' journeys and have grown with our partners to over €100 million in annual revenue (pre-pandemic). Backed by Daimler and other investors in Germany, Japan, Switzerland, and the UAE, we're now a trusted brand within corporate travel.
We believe in ethical business practices and have a strong company culture.
Continuous Learning: We believe that open and actionable feedback is the essential component of continuous development. Set your personal development plan and take an active role in our internal learning communities to progress your career.
Flexible Working: Even the most ambitious Blacklaner needs some time to unwind. Find out what works for you and your team with flexible working hours and home office days (working from home is the new normal).
Become Part of the Crew: Get to know your fellow Blacklaners through our regular team socials. Our success comes from a collaboration of more than 350 people from 70 nations and we are looking for more exceptional people to join us!
Employee Stock Options Plan: We want all Blacklaners to benefit from the company's success, so every employee gets virtual stock options.
Fair Remuneration: We've banded salary levels and matched them to the local costs of living, meaning you're always paid fairly and you know that the rest of the crew is too.
Sustainability: We care for both people and the planet, having launched the mobility's industry-first global carbon offset scheme in 2017. Blacklane has pledged to deliver 15% of its journeys in electric vehicles by 2023.
Equal Opportunity: We are committed to inclusion and diversity. A company is only as strong as its crew, so we developed a work environment that is inclusive, inspiring and open. All qualified applicants receive consideration for employment without regard to race, color, ancestry, religion, sex, national origin, sexual orientation, age, citizenship, marital status, disability, gender identity or Veteran status.

Blacklane Cares day: Every crew member receives 8 hours of paid leave per year to participate in volunteering initiatives of their choice or lead employee-driven community outreach projects. Utilize your time to lend hands to a cause that drives your passion.
Upgrade your career with Blacklane